DC Worm Gear Motor
Powerful motor for Industrial Equipment,Vehicle, AGV, Golf Vehicle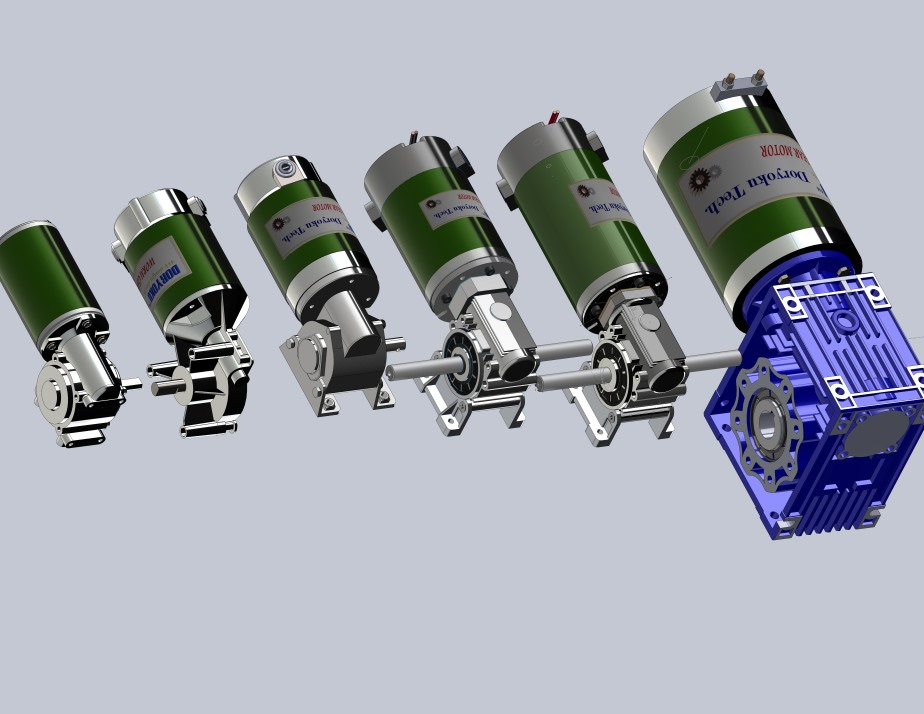 DC Right Angle Worm reducers for heavy load design. Motovario NMRV 56B14, 63B14, 71B14, 80B14 series low/high temperature available.
The worm gearboxes are the most oldest flexible types of gear reducers and the type also named Orthogonal gear reducer is the ideal selection for changing direction by 90 degrees.
Worm-and-Wheel sets are typically comprised of a steel worm and a brass wheel(or bronze). A wide range of possible applications make worm gearboxes popular. Especially they have the great advantage of being easy to install and uninstall.
DC BRUSHED WORM GEAR MOTOR is high power could be applicant for Industrial Equipment, AGV, RGV, IGV, Golf Cart, Sweeper, Floor Cleaning Machine, UV-Disinfection Robot, Automatic lift chair, disable car or E-Scooter.
The product line includes 12V, 24V even up to 48V MOTOR combined with NMRV-030 040 050 063 Worm reducer.
IEC flange 56B14, 63B14, 71B14, 80B14 option. Brake or Optical or Magnetic encoder is available.
Speed From 60 to 400 RPM and Torque range: 1 - 150 Nm (10-1500 Kgcm)
NEMA flange acceptable.
Single Step ratio : 7.5 10 15 20 25 30 40 50 60 80 100
Double Step ratio from 100 up to 3600.
Features
NMRV Multi-mounted Worm Speed Reducer
Model NMRV-030 040 050 063 Worm reducer
Speed Ratio Range (most) : 10/15/20/25/30/40/50/60/80.
Hollow Bore
Matched with Servo/ Stepper/ brushed/ brushless Motor
Performance Curves of Torque, Current, Speed will be attached as sample request
Customized design welcome
DORYOKU can provide special shaft or flange version upon request. Gearbox design, Shaft Material and Flange shape can be made according to your requirement.
---